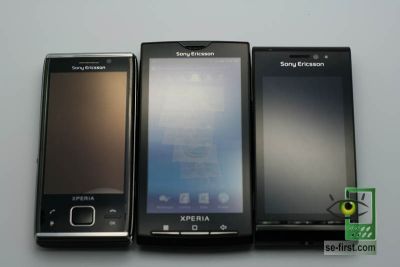 They guys over at SE-First have been hard at work, producing a nice in-depth preview of the Sony Ericsson Xperia X10 smartphone. They cover a number of areas and also treat us to four videos covering the Timescape and Mediascape GUIs, e-mail client, browser and camera application.
The camera application also has a few nifty features including face recognition, multi-point focus and touch video recording. They confirm that video can be captured in four different resolutions (WVGA, VGA, QVGA and a lower-resolution for MMS). A sample video is provided to check out the quality.
There are also a number of comparison photos against the Sony Ericsson Satio and Xperia X2. With its 4-inch screen, it's not surprising to see the Xperia X10 looking bigger than both! It's good to hear that the capacitive screen is responsive and that the browser is "ultra-fast". Check out all four hands-on videos after the break.