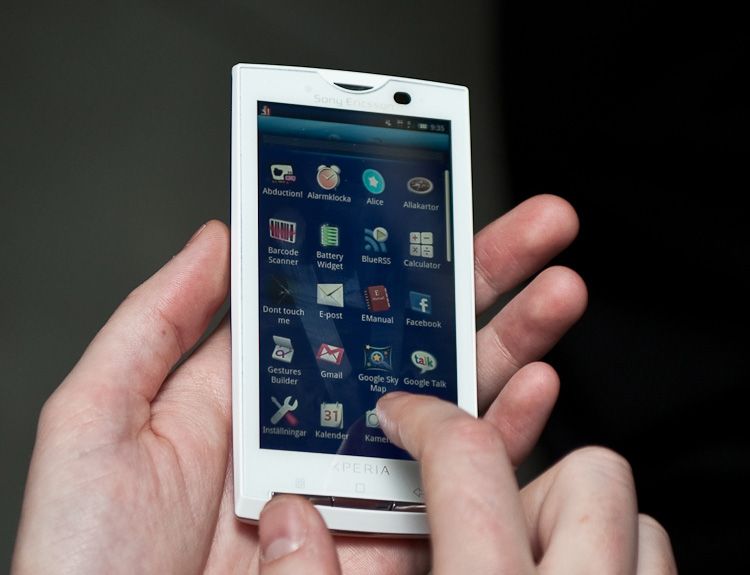 Michell Bak from se-blog attended a Sony Ericsson Xperia X10 press event and posted his impressions. There were a few interesting facts that were worth pointing out. For one I didn't realize that you can choose to set the original Android as your default home screen or you can use Sony Ericsson's Timescape application. The modular design means that you can customize which tabs to show.
They also confirmed that the Xperia X10 will see the Android 2.0 update. However, the company wanted to make it clear that much of the improvements in Android 2.0 would be included by default by Sony Ericsson's tweaking of Android 1.6. This includes Bluetooth file transfer, Exchange support and social media services support.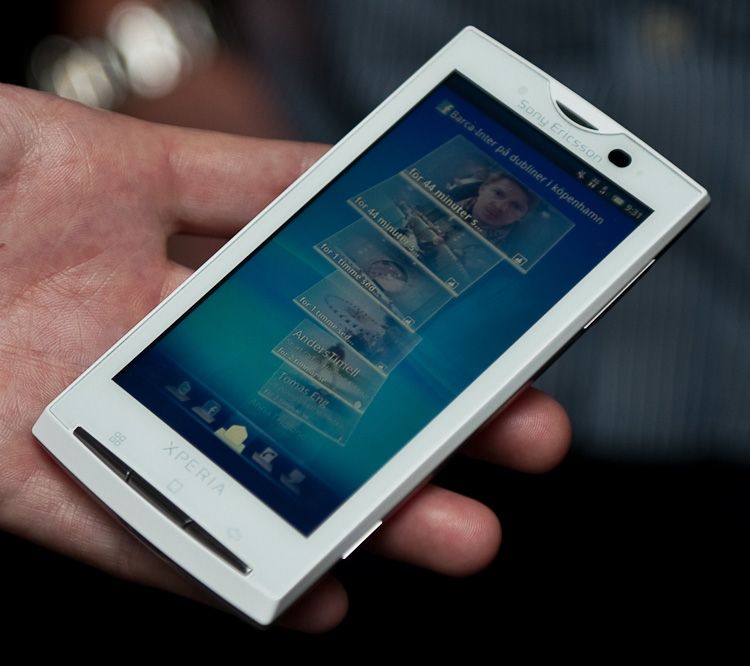 All was not roses though. The Mediascape application felt sluggish, although much improved from the first videos. Thankfully SE reiterated that it is very much a work-in-progress. However, the face recognition feature, which we've covered before, also worked very well in practice.
They also confirmed that the Xperia X10 will come with a built-in compass that enables the use of augmented reality applications, such as Layar. Auto focus for video recording (WVGA) will also be featured.
Lastly, in terms of pricing, it is expected to launch for the equivalent of the Sony Ericsson Satio, which in Denmark was around the £450 mark. He has also posted up a number of close-up pictures of both the black and white handsets that are worth checking out.