Whenever a high-end touchscreen handset is launched, it invariably will always be compared to the iPhone, both in hardware and software. Greek website, Techblog.gr, has shown the Xperia X10 comparing the hardware against a number of handsets including the HTC HD2, Samsung Omnia II and iPhone 3GS.
The video shows how small the iPhone 3GS is, being both smaller and slimmer than the X10. The HTC HD2 and Xperia X10 are very familiar in size, not surprising as they both have 4-inch displays, but the X10 does look a little chubbier.
Techblog also go through the Xperia X10's Timescape and Mediascape applications, surf the web and navigate to Google Maps. You can check out all three videos (in Greek) after the break as well as some larger Xperia X10 comparison pictures.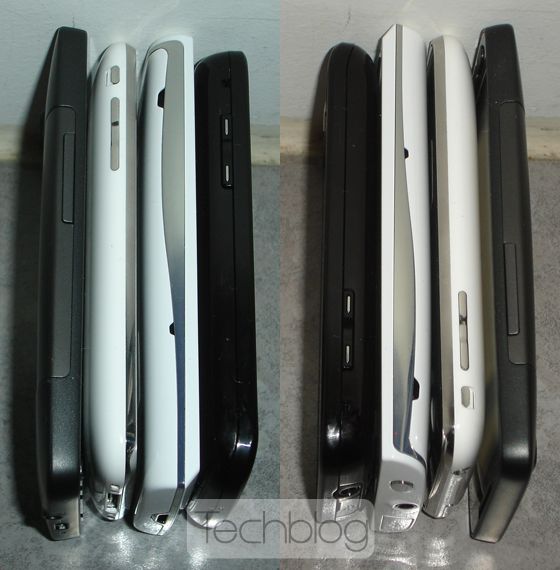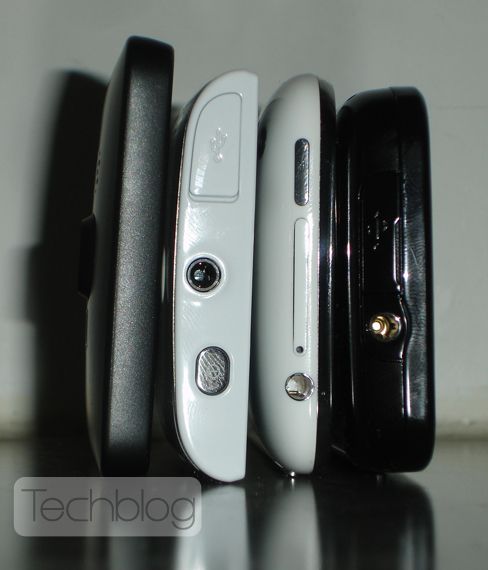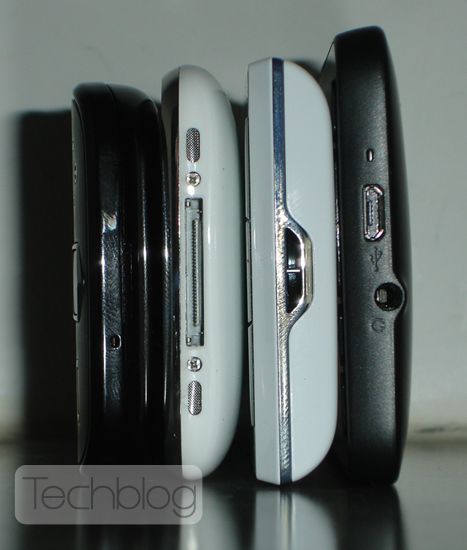 Note: The display sizes of the handsets are as follows – Xperia X10 4-inches; HTC HD2 4.3-inches; Samsung Omnia II 3.7-inches; iPhone 3GS 3.5-inches.