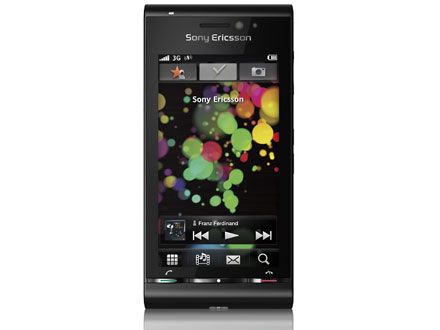 Mobile phone blogger Eldar Murtazin says that Sony Ericsson's production numbers for the Xperia X10 handset are just 20-25 percent of that compared to the Symbian-based Satio.
The Sony Ericsson Satio sports a 12MP camera that has been plagued with software bugs from its release, leading to some UK retailers to suspend the handset in its stores. This is one of the reasons why SE is being cautious about Xperia X10 forecasts, especially since it is the company's first Android effort.
Murtazin goes on to say that the inclusion of cheap components (like only a single-touch display) was taken to keep costs low and margins high i.e. SE is doing what it can to 'de-risk' the Xperia X10 project. This is possibly why the company hasn't spent too much effort in launching the phone with Android 2.1, instead concentrating on 1.6.
It is for these reasons (no multitouch, no Android 2.l and no special hardware) that the company doesn't expect sales to blow the lights out according to Murtazin. Margins on the X10 are also lower than competing phones that won't help the matter. The X10 profit in Russia is around 2,600 Rubles, whereas for the Satio it is 3,750 Rubles.
Whether there is any substance in this or not, Eldar Murtazin, doesn't seem to be a big fan of Sony Ericsson. He goes on to say that the X10 is "another dead product from SE" that will be sold for a long time without success. He believes that the X10 sits "not just in a niche but in a niche of a niche".