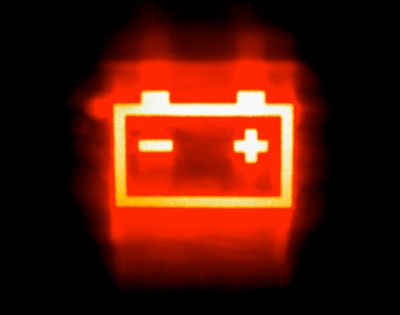 The Sony Ericsson Xperia X10 handset has now been released in a number of markets and one of the biggest negative points I'm hearing on the handset (apart from the keyboard) is its battery life.
There's no denying that the Xperia X10 does drain its battery quickly, even compared to some other Android handsets, however there are some simple tips to get the most out of your battery. Each of these should go some way to significantly enhance your X10 battery life. Check them out after the break.
Xperia X10 Battery Tips
1) Charge/discharge battery a few times initially
When you first get the X10, you will need to cycle the battery from full charge to near empty at least 4-5 x. Many complain when they first use the X10 that it discharges too quickly. It is only once you've properly charged it a few times will you start to see an improvement in battery life.
2) Use TaskPanel/Startup Auditor to prune start-up apps
There are some applications that start by themselves when you switch on your phone. One of the biggest culprits on the Xperia X10 is Moxier. I've never used this app before, but it's always there leeching the battery whenever the phone is switched on. This is where Taskpanel Lite or Startup Auditor ($0.99) comes in handy. They allow you to disable any apps from start-up that you don't use.
3) Lower frequency of Facebook, Picasa, Twitter updates
Go to Settings –> Online service accounts and then click on the drop down arrow next to the service you want to change (Facebook, Twitter, Picasa). Click on 'Update automatically' and lower the frequency of updates. I have mine set to one hour for these services.
4) Turn off automatic widget updates
This includes weather updates and any other data-polling widgets. They constantly seek to download data and do a good job of sapping your battery.
5) Turn Wi-Fi and Bluetooth off
An obvious one. Make sure that Wi-Fi and Bluetooth is only switched on when needed. Keeping this on is a big battery drainer.
6) Disable Wireless network usage for location purposes
Another area which leeches the battery is the use of wireless networks. Go to Settings –> Location and make sure 'Wireless networks' is not ticked. You should also deselect 'Assisted GPS' if you're being particular frugal. Just keep 'GPS satellites' ticked.
7) Turn down screen brightness
Go to Settings –> Sound and display –> Brightness and deselect the 'Adjust automatically' tick box and lower the brightness of the display to save on battery life. Personally, I'm not a fan of overly bright displays.
8 ) Lower screen timeout time
Go to Settings –> Sound and display –> Screen timeout and lower the time interval before your display locks out. I have mine timed to 1 minute but often tend to lock my screen without waiting for the screen to lock itself once I've finished with it.
9) Use 2G when a 3G connection is not needed
Click on Settings –> Wireless controls –> Mobile networks and deselect 'MMS & data'. This will turn off the 3G connection on your phone and hopefully improve battery life. You can always switch it back on when you need to browse, use apps etc.
10) Use Advanced Task Killer/ TasKiller to switch off apps not in use
One of the big benefits of Android is the ability to multi-task. However, there is no way to close apps that you've used. Every application that remains open is using processor power, which in turn is draining your devices battery. This is where task management apps such as Advanced Task Killer or TasKiller are useful. They should be used to close apps that you've finished with, although make sure you don't force close any processes used by Android.
11) Use dedicated power management apps
To monitor your battery usage, your first port of call is Settings –> About Phone –> Battery use. This shows you what is draining your battery, I have this setup as a shortcut on the homescreen so I can access it with ease. However, there are several dedicated power management applications such as JuiceDefender or UltimateJuice (€2.79) that can save you even further battery life. For the chartists out there have a look at JuicePlotter that combines a battery usage graph with full at-a-glance information about your battery consumption.