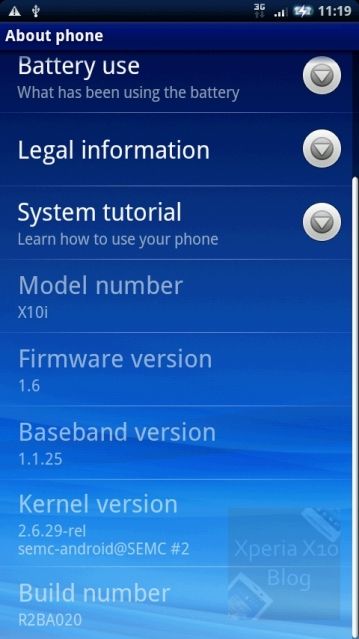 Just a quick post to let you know that the generic UK (R2BA020) firmware update is now rolling out. This hopefully means that the generic updates for other regions (Nordic, German etc) should be out very soon too. The update should be the same as the Swedish Telenor-branded R2BA020 I tested a few days back but will obviously by clean of all the unnecessary Swedish apps/widgets that were pre-installed.
Let us know if the update is working for you in the comments below. We'd also love to hear what you think of the new update in terms of performance, battery life etc. Finally, if anyone would be kind enough to upload the generic R2BA020 firmware files, we could then release them to the wider community. Cheers!
Update: The SE Product Blog confirms that this update will be "gradually rolled out across our markets over the coming weeks" and that it is already "live across selected markets" as we have already reported above.
Thanks syanide!