Batteries Compared
To better give you an idea on the relative sizes of each battery, we compare each below. The original 1500mAh battery is on the left side, with the 1800mAh Mugen Power in the centre and the larger 3600mAh battery on the right side.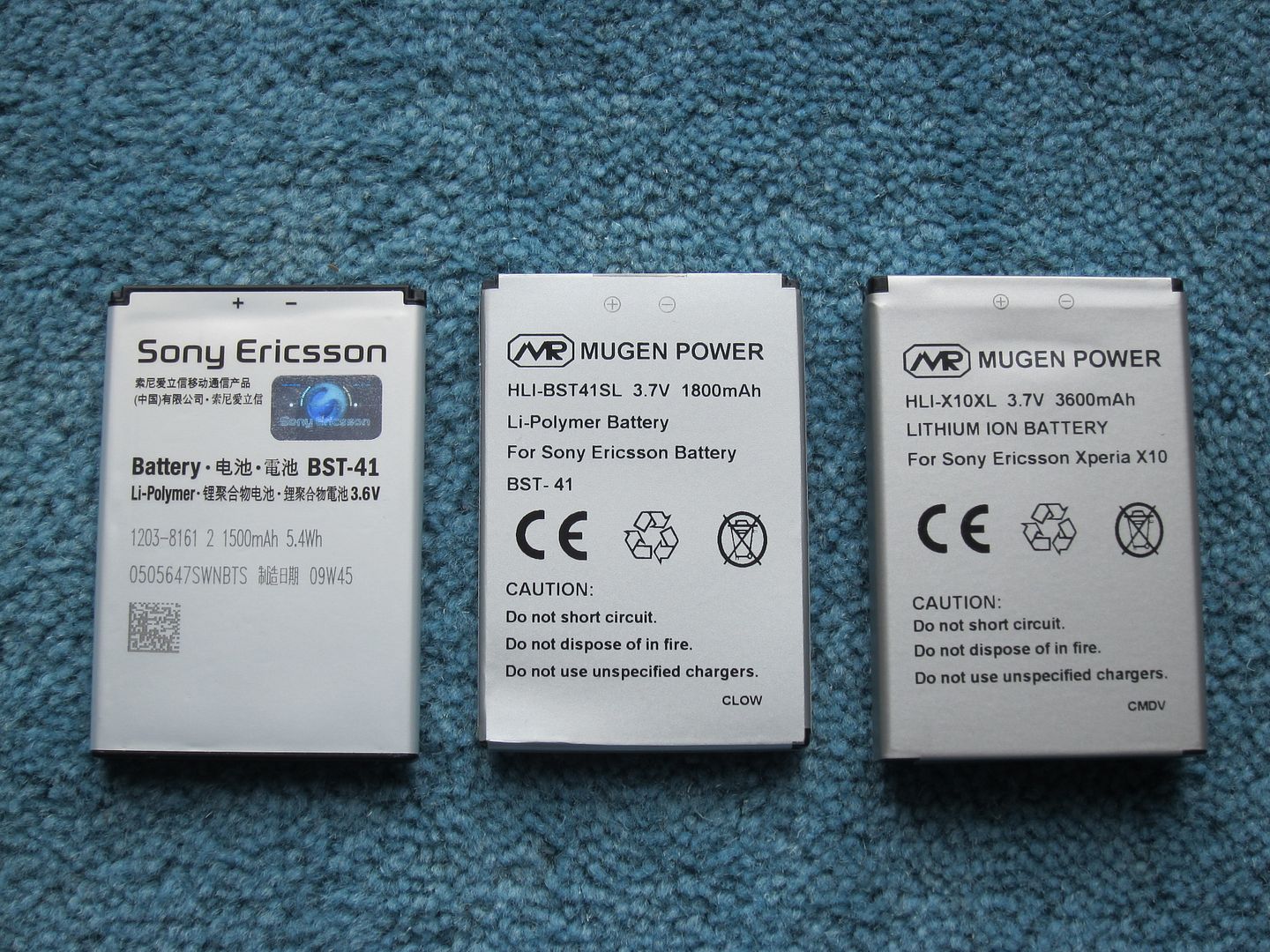 There is no tangible difference between the official 1500mAh Xperia X10 battery and Mugen Power 18000mAh battery. As you can tell, the 3600mAh battery is nearly twice the thickness of the other two.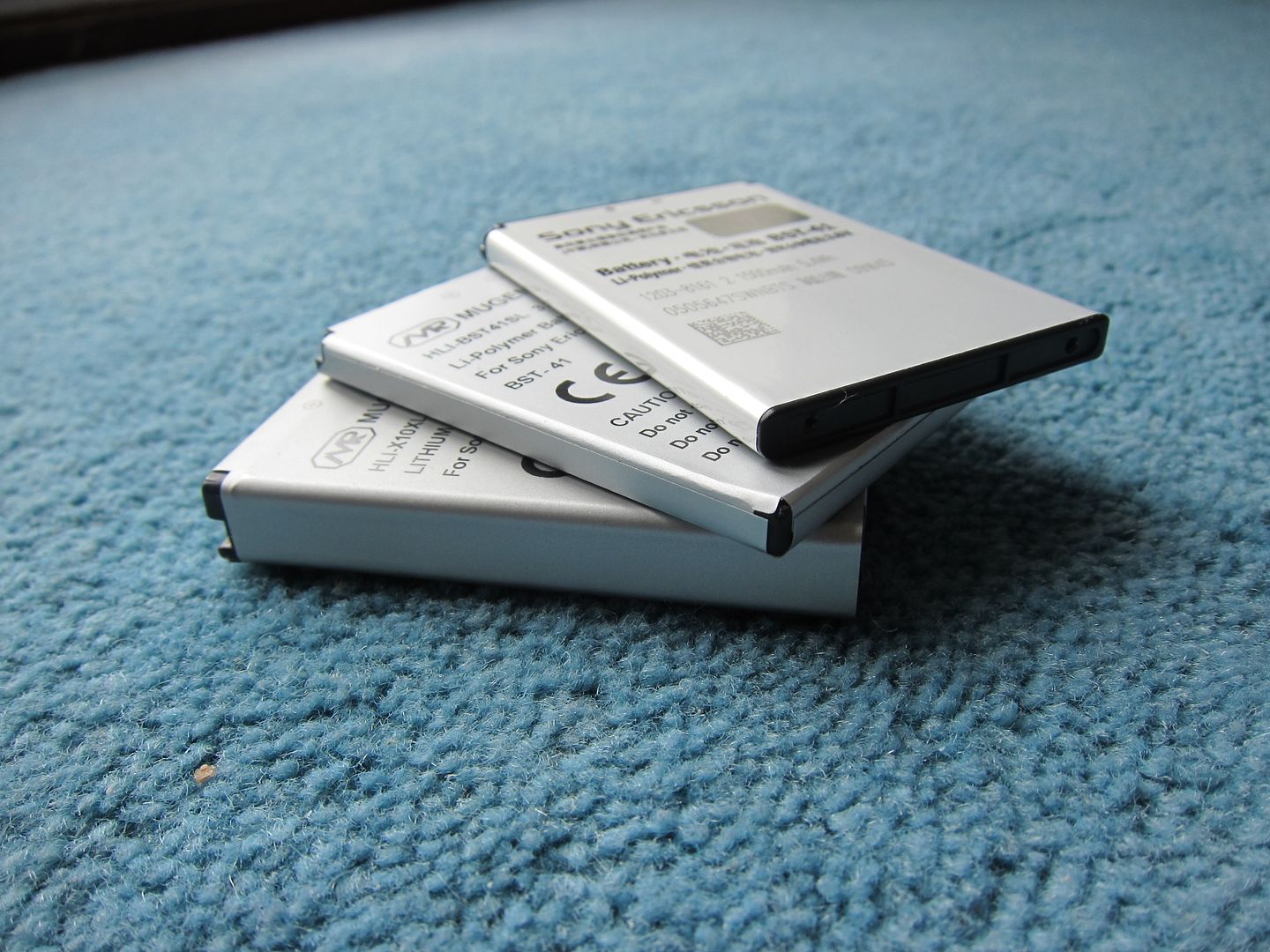 According to our measurements, the 3600mAh battery measures 10mm in thickness, compared to 5mm for the 1500mAh and 1800mAh batteries.
To give a sense of scale, you can check out pictures of the phone with both the larger and smaller battery below. We also placed a £1 coin next to each to give you an idea of thickness.
Here are some additional comparison shots from the front of the phone.
The weight of the 3600mAh battery is 65g according to our scales. This compares to around 32g for the smaller capacity batteries. The official Xperia X10 battery is 2g lighter than the Mugen Power one at 30g.
Including the back cover for the 3600mAh battery, gives an overall weight of 177g, compared to roughly 140g for the smaller batteries. This means that apart from the size, you'll also be contending with an extra c40g of weight.
Initial thoughts
Whilst the 3600mAh Mugen Power battery is bulkier, we didn't find it too bad when using on a day to day basis. The weight isn't much of an issue as it doesn't feel that much heavier. The thickness is more noticeable, but due to the quality of the back cover housing we didn't have any problems in using the phone with one hand. This relates to both making calls and browsing apps or the internet.
Part two of our review covers battery life performance and overall value of money. Click here to read it.