Sony Ericsson is either brave or stupid, I can't work out which. That's all I can think after Sony Ericsson responded to our tweet and confirmed that the Xperia X10 will launch with Android 1.6 when it hits the United States later this week.
The X10 is going up against some true Android heavyweights in the US, most of which already run Android 2.1 and of these handsets, many will very shortly be blessed with Android 2.2. I'd like to think that Sony Ericsson know what they are doing and maybe the low $130 price point will be enough to win it some share.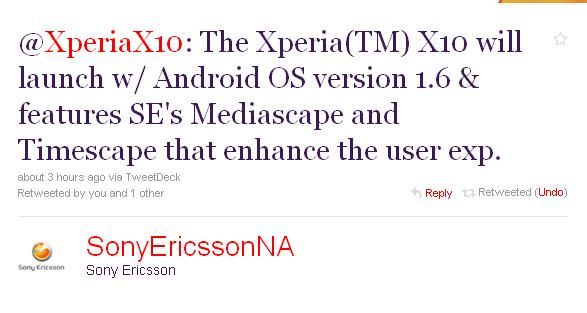 Sony Ericsson know this is not good news, it is why the version of Android shipping wasn't mentioned anywhere in today's press materials. The frustrating part is that the many will completely overlook the handset just because it doesn't run one of the latest versions of Android. The company is making the same mistake it made when launching the X10 in Europe/Asia.
What's your view? Does the Android version even matter as long as they make a quick buck? Or is Sony Ericsson stumbling at the first block on their US Xperia X10 adventure? Let us know in the comments below.