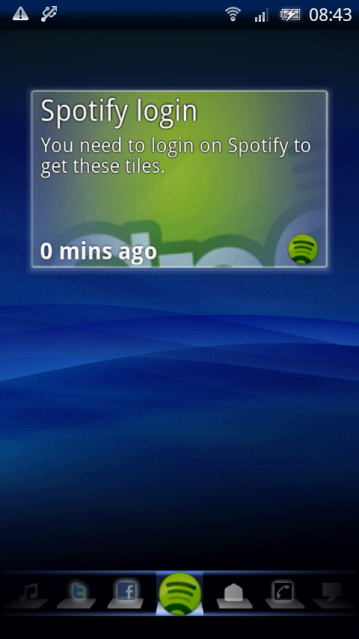 We reported back in April, that Spotify, the popular music streaming service, had been integrated into the Mediascape and Timescape apps by Telia in Sweden. Well it seems that this is now open to all as long as you're running the latest Android 2.1 update and have a premium Spotify subscription.
You need to go to the Android Market and search for "Sony Ericsson Developer". That should bring up an app called 'Test'. This app is basically a Spotify extension for Mediascape and Timescape. Once installed, Spotify will be integrated into these apps when you next access them. We don't have a premium Spotify account so couldn't make much use out of it, but it was integrated as seen in the pictures below.

Spotify in Mediascape

Spotify in Timescape

Thanks anders!