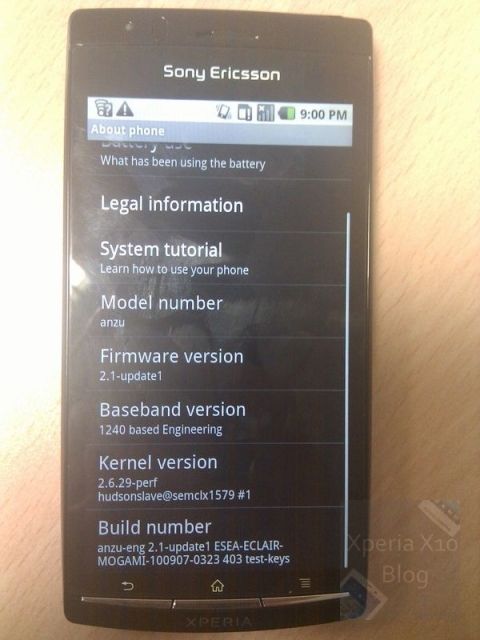 It is somewhat surprising that there has been a lack of information on Sony Ericsson's Xperia X10 successor i.e. the next Android flagship from the company. By this time last year the Xperia X10 had already been announced. However, given the five-month wait between announcement and delivery, maybe SE has just learned its lesson this time round.
Anyway, an anonymous tipster has sent over an image of what he claims to be the next Sony Ericsson Android flagship. It uses the 'ANZU' codename and will supposedly run Android Gingerbread. It will come with a 4.3-inch display, HDMI output and be "very, very slim". He goes on to say that SE is aiming for a Q1 launch.
We have attached a picture of the device below, which bears more than a similarity to the Xperia X10 in its styling. It shows a prototype 'ANZU' running Android 2.1 with kernel version 2.6.29. We cannot verify the authenticity of these details nor of the picture below. However, given the lack of other information there's nothing to suggest these details are not true. Do take them with a pinch of salt for now though.
Update: Check out a few more pics here.
Thanks AndroidGeek!