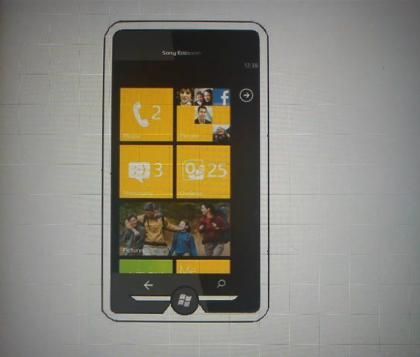 Sony Ericsson management reaffirmed at their recent results that they will be concentrating their efforts on Android and Windows Phone 7 (WP7) handsets in 2011. We've come across a video that seems to leak the specs of two handsets in SE's WP7 range, the aptly titled Xperia X7 and X7 mini.
According to the leaked specs, the 4.3-inch Xperia X7 will run a 1.2GHz dual-core Qualcomm Snapdragon chipset (MSM8260) and will come with an 8.1MP camera (with 720p HD recording) and HDMI out. The X7 mini will come with a 1GHz Snapdragon (the older QSD8250 chipset) with a 3.5-inch screen and some excellent imaging in the form of a 10.1MP camera with 3x optical zoom and xenon flash.

I'd take the information with a huge pinch of salt as we did notice some typos and the pictures do not seem to be of actual devices and are more akin to a schematic. It is also a bit strange that the younger sibling would have the better imaging abilities, not something SE has done in the past. However, if the optical zoom is to be believed than the phone won't be thin which may be why it has been left out of the WP7 flagship to maintain a slim profile. The slides suggest a Q1 2011 release date. Check out the video for yourself below.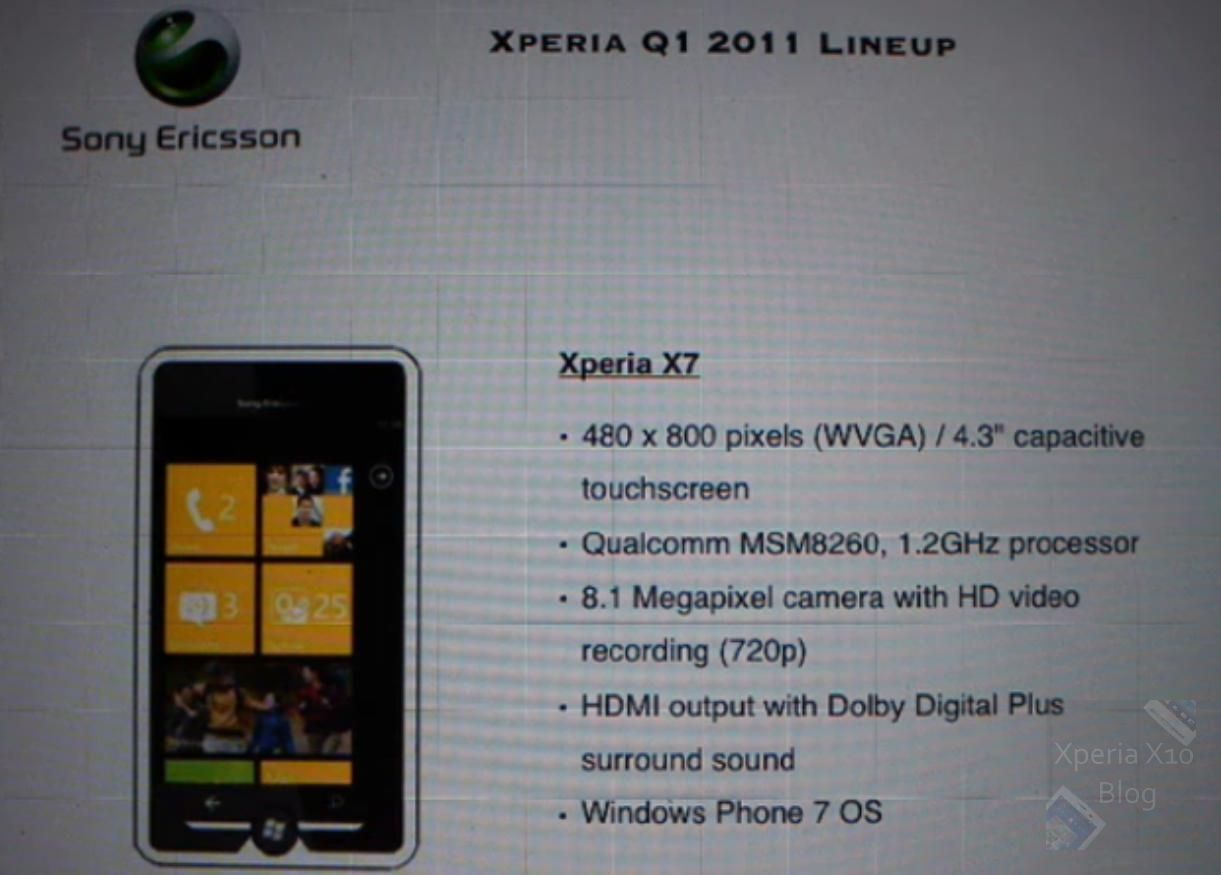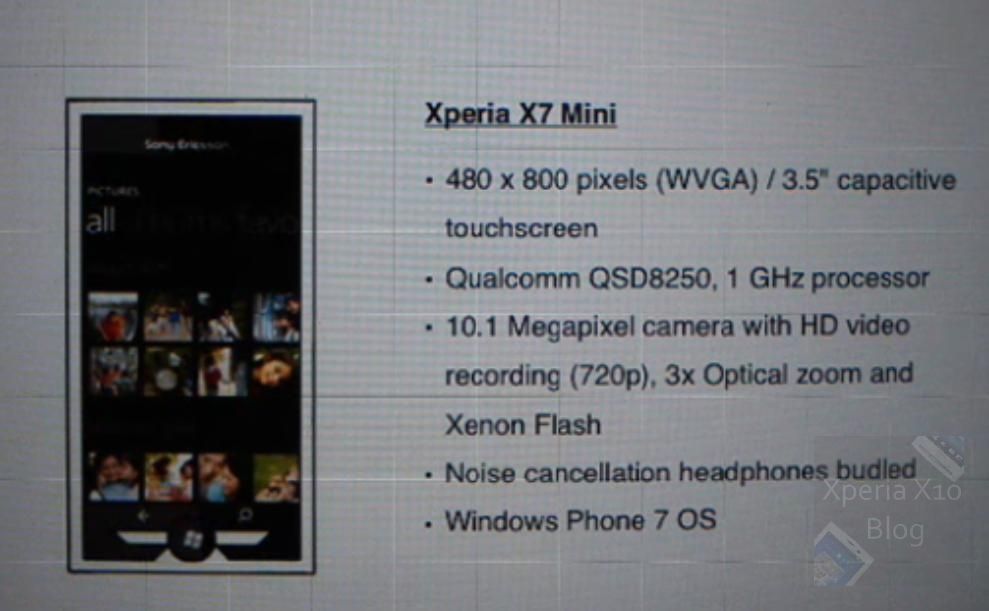 Thanks Imad!