Sony Ericsson has stuck to its word on the Android 2.1 (Éclair) update for the Xperia X8. They said it would come before the year is over and whilst the pessimists amongst you may have feared a late December release, it looks like SE has already started the roll out.
It's unclear which regions are rolling out right now, but we understand that Russia is at least one of them. The update is running build number 2.0.1.A.0.47. Click through for a number of screen shots of the evidence and the official upgrade video from Sony Ericsson support.
Update: We have updated the kit list to include the numbers for the Xperia X8 and included the latest numbers for the X10 family.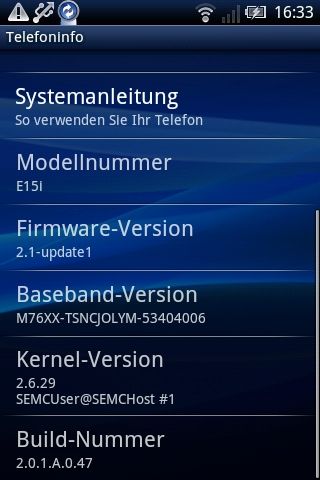 Via xda-developers.
Thanks Jens Droid!