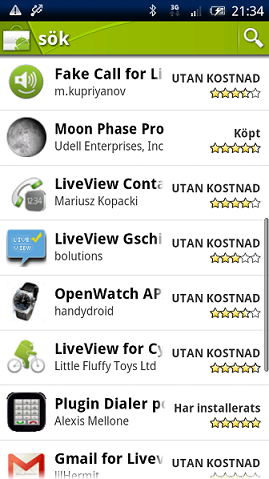 Sony Ericsson's awaited firmware update for its LiveView Bluetooth micro display is now out according to the SE Product Blog. Improvements include general bug fixes, greater connection stability, improved automatic reconnection as well as the random reboot issue being resolved.
The compatibility across handsets (outside of Sony Ericsson) has also been improved, both in terms of battery life and stability. The reconnection issues with some handsets haven't been completely resolved, but SE says they should at least be less frequent.
The number of LiveView plug-ins continues to grow, now standing at 30, including a Remote Camera which sounds pretty fun. If you own the LiveView you should be able to update the firmware through SEUS (Sony Ericsson Update Service) right now.