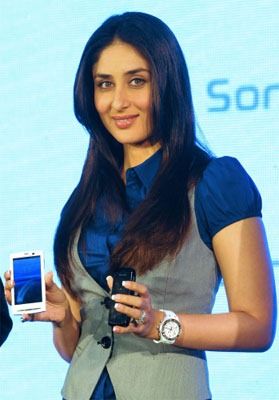 Sony Ericsson launched the Xperia X10 portfolio in India amidst a fanfare of fireworks and Bollywood superstar endorsements. The Xperia X10, X10 mini and X10 mini pro handsets were announced for the Indian market including the Vivaz and Vivaz Pro.
Sony Ericsson has partnered with regional and local content and application providers such as MTV India, UTV, Shemaroo, Electronics Art, Indiagames and Disney among others to deliver entertainment content.
Bollywood star Kareena Kapoor was announced as the brand ambassador and helped to promote the launch. This will be followed by a large marketing campaign including Kapoor. The Xperia X10 will have a recommended cost of Rs. 35, 795 when it hits the market. Prices for the X10 Mini and Mini Pro remain unknown for now.