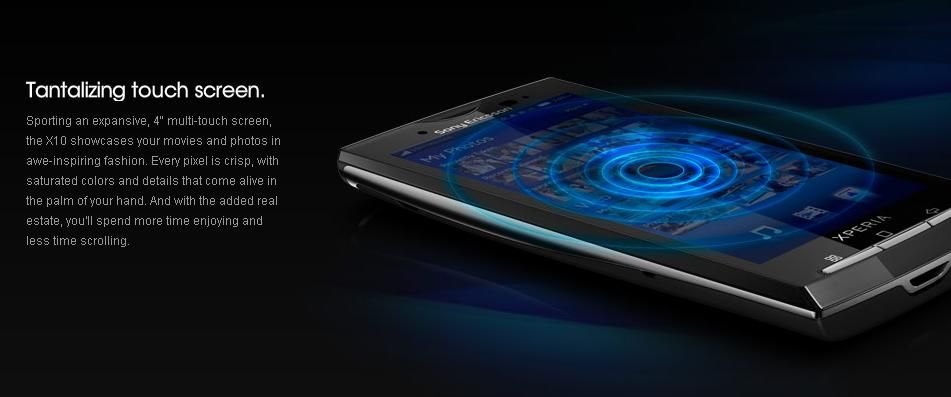 The Sony Ericsson Xperia X10 launched in the United States last week at a very reasonable $129.99 with a two-year contract. However, one of the phone's biggest talking points – the lack of multitouch – has come back in the frame after the Sony Style website claims that the Xperia X10 comes with a multitouch display.
The website says that the handset sports "an expansive, 4″ multi-touch screen, the X10 showcases your movies and photos in awe-inspiring fashion." Now we don't expect this to be anything other than a typo, especially as Sony Ericsson officials have laid this issue to rest a number of times in the past.
However, it's inexcusable that Sony hasn't corrected the typo. We've been checking the site over the last week to see if this would be corrected (a simple thing to do) but it's still there today. For potential customers, multitouch may be a big deal and advertising as such is misleading. We sent the company an email earlier this week for clarification but have had no response back. Let's hope Sony sorts this out quickly once and for all.
Update: Sony has now updated the page and removed the 'multi-touch' reference.