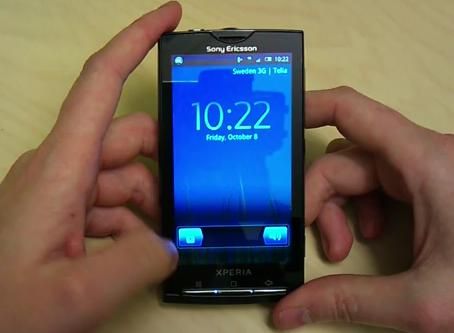 Rikard Skogberg over at the SE Product Blog has released some new videos that show us exactly what we can look forward to from the Android 2.1 update on the Xperia X10. The software is still in a pre-release state but he goes on to say that SE are close to "releasing the final candidates into external and operator testing and approval." He reiterated the late October timeframe, which is good news (fingers crossed there are no further delays).
The first video gives us a tour of the home screen. You won't learn too much new, we already know that the lock screen has charged from which you can mute the phone and see battery information. The new launcher comes with 5 homescreens and we'll get more icons per screen (20 versus 16). We're also shown some of the new widgets that come with the update including one nifty one for recent calls and another expanded quick icon widget. He also goes through some live wallpapers. It all looks relatively smooth even at this beta stage.

The second and third videos show us the quality of the HD recording and in particular demonstrates the continuous autofocus function. The last video shows this perfectly and it seems that SE have been hard at work as the focus lock works quicker than I expected it to. Check out the videos for yourself below (embedded in 720p HD).
Via SE Product Blog.