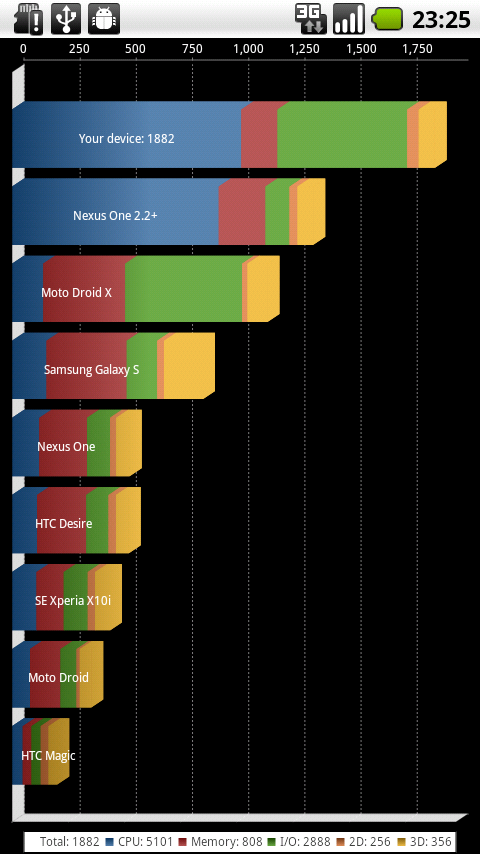 A week ago, we reported that the gurus over at xda-developers were well on their way to getting a custom Android ROM working on the Xperia X10. Whilst the bootloader hasn't been cracked, they've managed to get a new ROM on the existing kernel.
This morning, the devs have released the firmware that will allow all of you to run vanilla Android 2.1 (Froyo is promised at a later date). One of the biggest benefits is that it removes the Sony Ericsson layer and hence means the phone is very fast. How fast you say? Well check out the quadrant benchmark score below (1,882), significantly bearing a Nexus One running Android 2.2.
There are a number of things that the devs have said aren't working including no 3G data, no video playback and a black & white camera. Also there are some additional bugs, with some users saying that calls cannot be made. No doubt, these bugs will be sorted in due course. The 62MB file can be downloaded from here and instructions are here. If you appreciate the devs efforts please make a donation to help fund their efforts.
Xperia X10 Quadrant score with Custom ROM