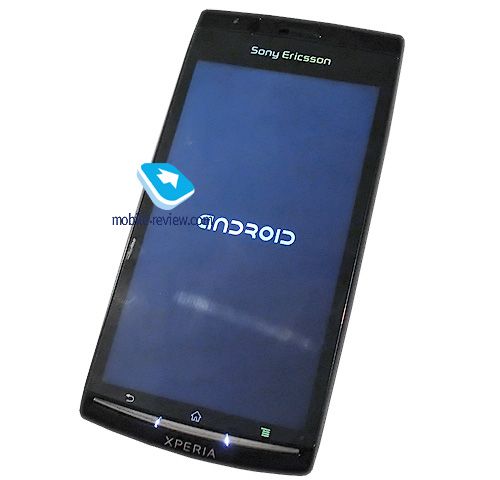 Mobile-Review has come up trumps with the first detailed preview of the next Sony Ericsson Android flagship, codenamed ANZU. There are a ton of pictures in the preview that shows the same device we leaked last week.
He confirmed some of the leaked specs we saw last night including 800MHz MSM7230 chipset and a Q1 launch. Other specs were slightly different from those seen yesterday, this included a 4.3-inch multi-touch display and a 12MP camera.
Initial impressions were positive in terms of performance (using stock Android Éclair), but the Mobile-Review team feel that the handset is doomed given that the phone will not be able to compete with the top-end from HTC and Samsung on launch.
Somewhat contentiously, MR also says that ANZU will launch with Froyo in Q1 and get the Gingerbread upgrade in the late Summer of 2011. I wonder how many X10 users will trust Sony Ericsson this time around if that does turn out to be the case. Check out the key points from the preview below.
Key points from Mobile-Review ANZU Preview:
The handset is expected to launch in early 2011.
The ANZU will launch with Android 2.2 (Froyo) and is likely to be updated to Android Gingerbread in the late Summer of 2011. The device previewed is currently running on Android 2.1 (Éclair) for engineering purposes.
The device is thinner, lighter with a larger display than the Xperia X10. This gives a 'cheap' sensation not seen with the X10. The glossy plastics are on par with other Sony Ericsson phones.
The handset will come with a 4.3″ (854 x 480) display capable of multi-touch. This is a usual TFT display and won't utilise AMOLED or S-LCD.
It will be powered by the latest 45nm 800MHz Snapdragon chipset (MSM7230). This is the same as used by the HTC Desire Z and shouldn't be seen as a downgrade from the 65nm 1GHz QSD8250 used in the Xperia X10. The MSM7230 chip comes with the Adreno 205 GPU (as opposed to the Adreno 200) that should mean greater multimedia capabilities.
Performance is zippy, but the prototype is running stock Android. It will be interesting to see the performance once Sony Ericsson adds its UXP layer on top.
The camera sensor is meant to by 12MP. The prototype version does not work properly with resolution limited to 3MP.
HD video recording (720p) will be much improved over the Xperia X10, mainly due to the hardware changes.