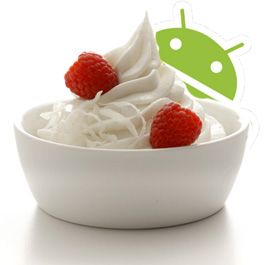 A Sony Ericsson support representative in Turkey has revealed that the Xperia X10 will get updated to Android 2.2 (Froyo) during Q2 2011. aLPaSLaN07 from xda-developers asked the question and received the reply that we've attached below. The text broadly translates into: "SE X10 will get the Android 2.2 update during the second quarter of 2011. Work is still currently ongoing on version 2.2."
Now this by no means makes it official that the Froyo update is coming. After all the employee may have his/her wires crossed or may just be spouting any old bs to move onto the next person. On the flip side, an internal roadmap may already have been communicated to staff and perhaps this rep decided to let the cat out of the bag a little earlier than intended. An official Sony Ericsson support person on the same thread says that he is "investigating the email that was sent" and that they have "have NOT made any announcements concerning 2.2 on any current Android devices." Whilst this may put a dampener on things, nowhere does he say that the update is not coming…
Update: SE Turkey replied to this customer with the usual sorry but we were wrong about the Android 2.2 update for the Xperia X10. Check out the full reply below.
Original SE Reply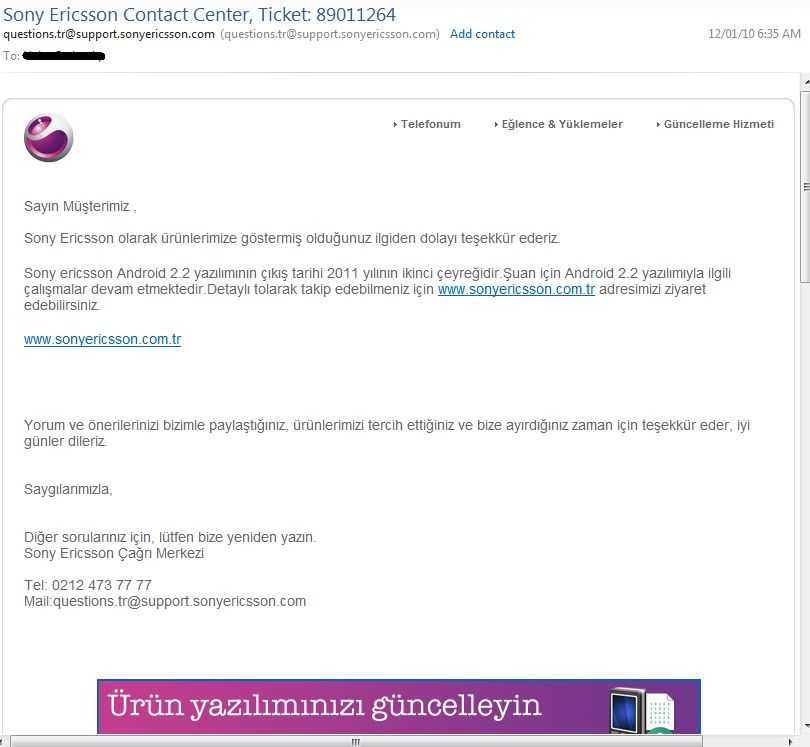 New SE Reply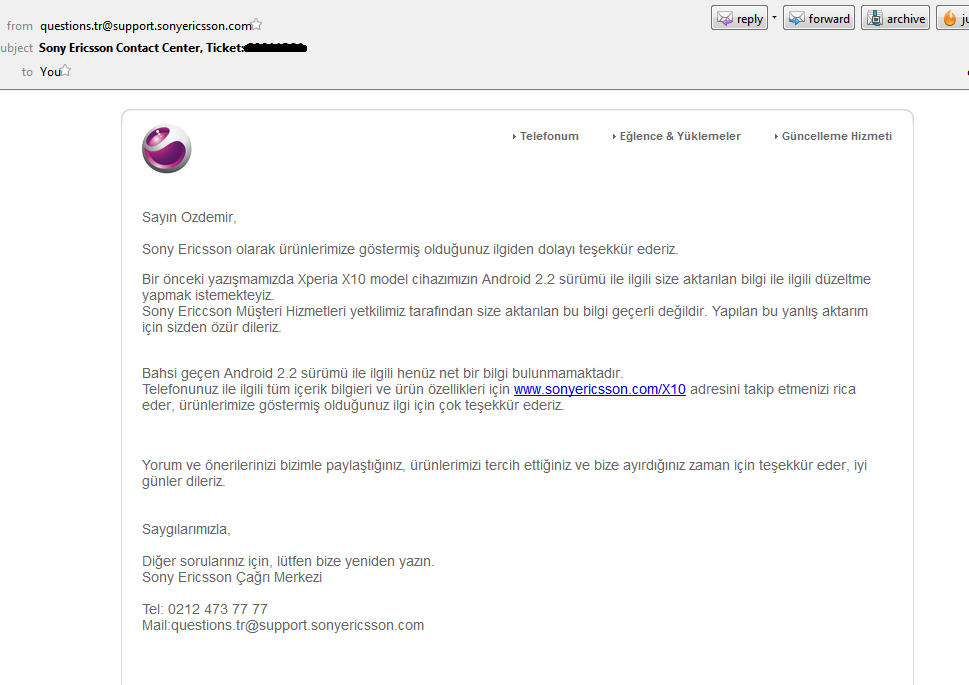 Translated it reads:
Mr. Ozdemir
–> (here, there is a standart thanks message)
Sorry for wrong information about Android 2.2 firm for X10…
The last information which was sent from our customer service is invalid. Sorry about it.
There is no information about Android 2.2 firmware, yet.
Via xda-developers.