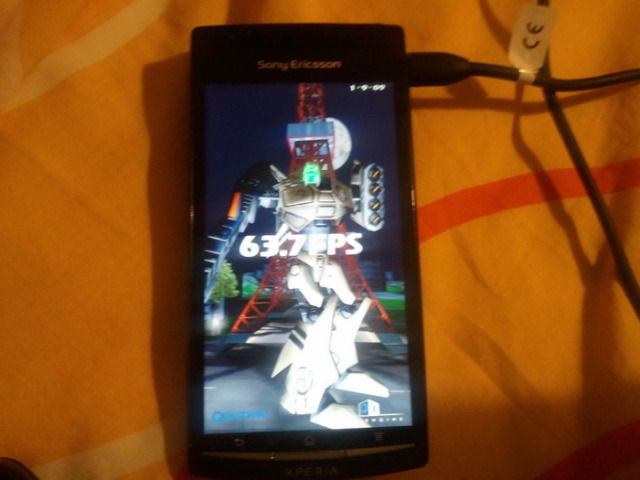 We've not heard too much about the Sony Ericsson ANZU recently. This handset is believed to be the next Xperia Android flagship. A screenshot has made an appearance that shows the handset scoring an impressive 63.7fps on the Neocore benchmark test, specifically designed to test the 3D graphics performance of a mobile.
This score comfortably beats all current phones on the market (check out the graph below), including the HTC Desire HD with its Adreno 205 GPU. It also beats the Xperia X10 by more than double (it only scored 27.5fps in our test). With an increasing amount of leaks, surely it can't be too long before some official specs are revealed. Check out some larger screenshots and some comparison scores after the cut.

Sony Ericsson ANZU Neocore Benchmark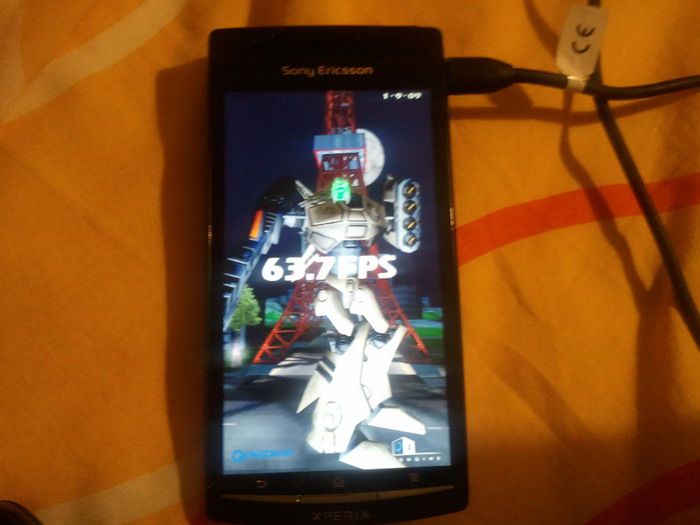 Sony Ericsson Xperia X10 Neocore Benchmark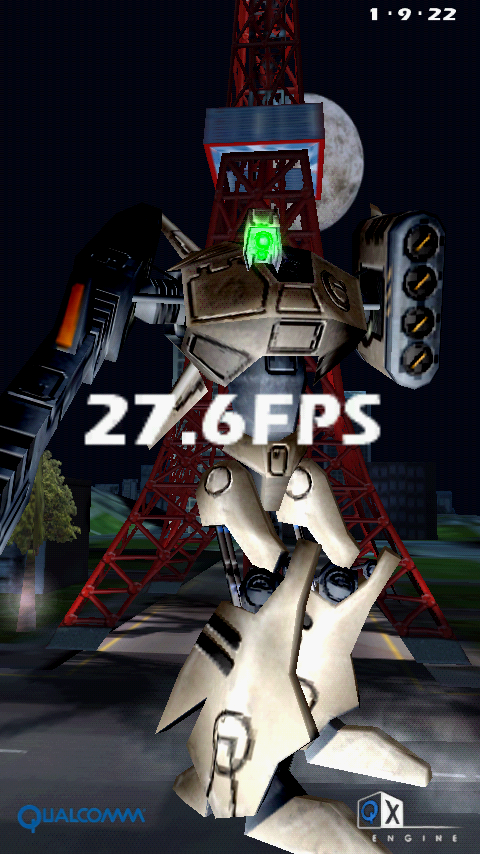 Neocore Benchmark for current Android smartphones (via Swedroid)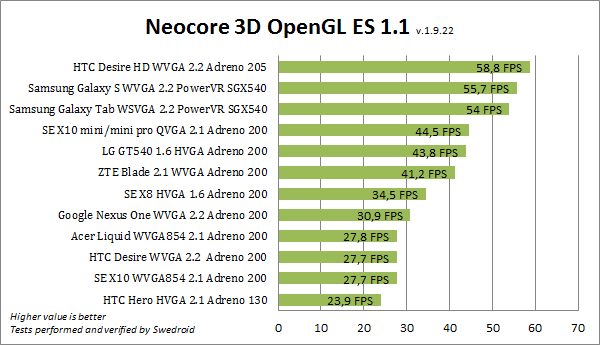 Via SE-NSE.