Okay take this with a huge pinch of salt, but Brazilian consumer complaint site Reclame Aqui, has seen Sony Ericsson Brazil respond to one person's complaints on the Xperia X10 with a startling revelation. The official response to the person's complaints on the lack of updates goes on to say that whilst Android 2.2 (Froyo) will not be released, Android 2.3 (Gingerbread) will instead release in October 2011.
Whilst we would like to believe in any glimmer of hope, we were told in no uncertain terms that there would not be any more updates to the Android firmware for the Xperia X10 family, Android 2.1 was as good as it got (at least officially). We have also seen satellite offices make contradictory statements in the past that are retracted shortly after. Unfortunately I suspect this will be one of these occasions. We'd love to be proven wrong though…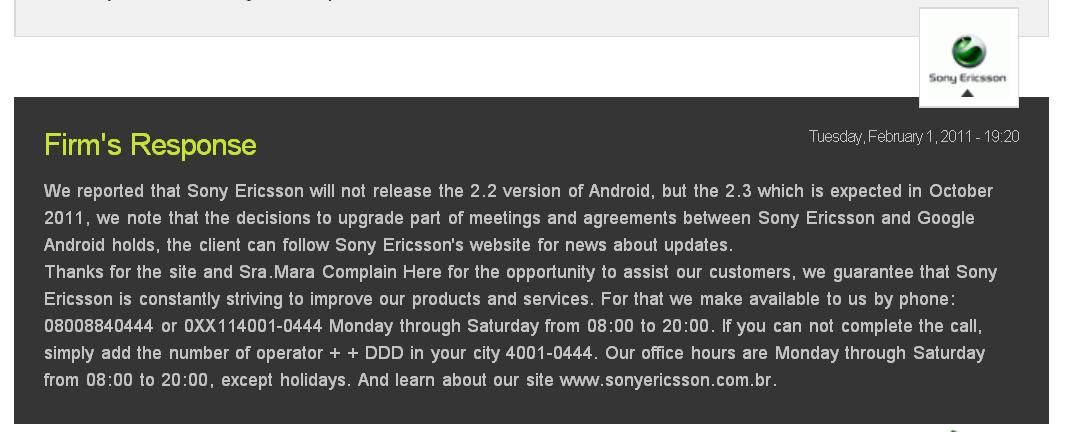 Update: It looks like this was a mistake after all. (Thanks @d_mdc!)
Thanks @d_mdc and Artur!