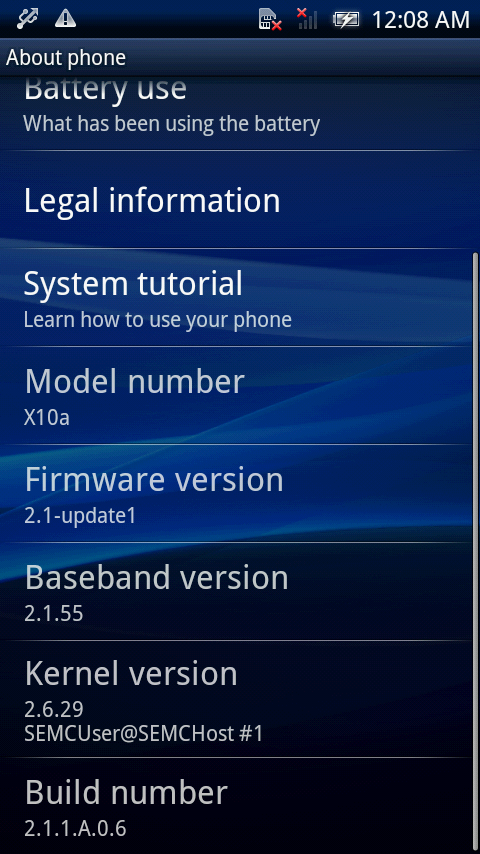 Rogers has released some new firmware for its Sony Ericsson Xperia X10a handsets earlier this week with version number 2.1.1.A.0.6. This is over and above the 2.1.A.0.435 firmware that has been hitting most X10i handsets to date, but seems to bring similar improvements including dual-touch and Mediascape changes.
One difference includes a new Baseband of 2.1.55 (versus 2.1.54 that exists on preceding firmware). Rooting is also possible with SuperOneClick. Judging by the PTCRB site, it looks like a few more updates may be on the horizon soon. Three new firmware versions were certified on the 3rd February including v2.1.1.A.0.16, v2.1.1.B.0.5 and v2.1.1.A.0.11. We'll keep you posted if/when these new firmware versions go live.
Image via xda-developers.