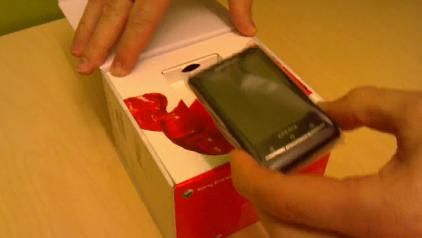 The Xperia X10 mini has seen its first video unboxing highlighting its imminent release. Gustaf from the SE Product Blog unboxes one of the first X10 mini commercial samples. We get a good look at the handset along with standard accessories (charger, documentation, stereo headset and USB cable).
As with the Xperia X10, different accessories will be bundled depending on region. The Nordic region will get the MH810 remote control headset, whilst other regions will also include the MS450 powered stereo speaker. Different coloured back covers may also be bundled depending on operator. These extras are shown in the video.
It is worth noting that the box seen in the video is not a retail sample. The actual commercial boxes will be much smaller (they used a larger box for the video to fit all the different accessories inside!)
Via SE Product Blog.