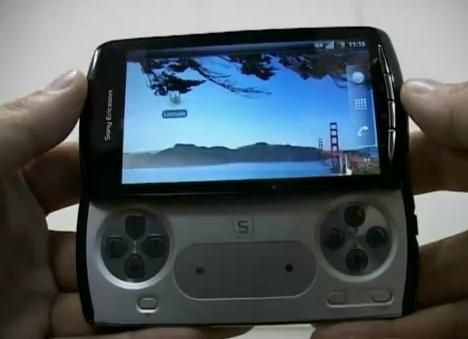 The last video we saw of the Playstation Phone (or Sony Ericsson Z1) was a blurry mess. However, we've now come across a much clearer video giving a detailed look at the new gaming handset from Sony Ericsson.
The phone is the same that we've seen pictures of previously. It has four hardware buttons on the front face and has a curved chassis resembling the Vivaz. The guy in the video opens and closes the sliding mechanism several times and it appears to relatively robust (there's no sound in the video so it's hard to get a sense of how much noise it makes). The contrast if the screen looks very good, which makes us think that an AMOLED display is being used.
The handset is a working prototype and it shows that it is running Android Gingerbread. When slid out you can clearly see the Playstation symbols on the buttons. The handset also has a couple of shoulder buttons (one of which no doubt acts as a camera shutter). There is a camera on the back and a LED flash (no Xenon here I'm afraid). The Z1 looks reasonably chunky but that's to be expected given all its packing in. Check out the video below.
Update: Check out another video below that shows a very quick look at the Playstation app. You can also check out some sample shots of the Z1 on Picasa.
Thanks Oscar!