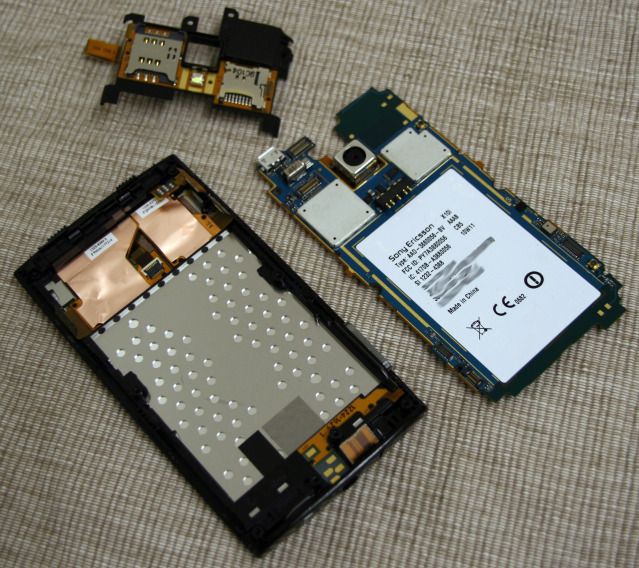 Enterprising modder McKebapp from the xda-developers forums has done what most wouldn't dare to. He invalidated his warranty by disassembling his Sony Ericsson Xperia X10, just because he was bored "waiting for root on my mobile."
The whole process sounded relatively straight forward. Once the screws were removed, the case parts were clipped together and needed to be pried open with a credit card. Whilst he was poking around he managed to de-solder the white keypad light and re-soldered some amber coloured LEDs to match his cars interior light.

He is also considering swapping the microUSB jack with a miniUSB one, as he doesn't have enough miniUSB cables. Personally I'd just buy some more cables but then I'm not a hardcore ninja modder like McKebapp!
As a result of forum pressure, he also tried to determine exactly what display Sony Ericsson is using in the Xperia X10 – multitouch or singletouch. This meant splitting the front window and inner display, leaving it open to dust. However, all that was found were a few codes. One number code (1226-3271.3) and two lettered codes (FQN0B1155391 and F7N0A1177214). The latter appears to be the part number on the LCD module itself. However, Google searches yielded zero information as to what type of display this is. Any clued up people out there willing to shed some light?
Teardown pics – General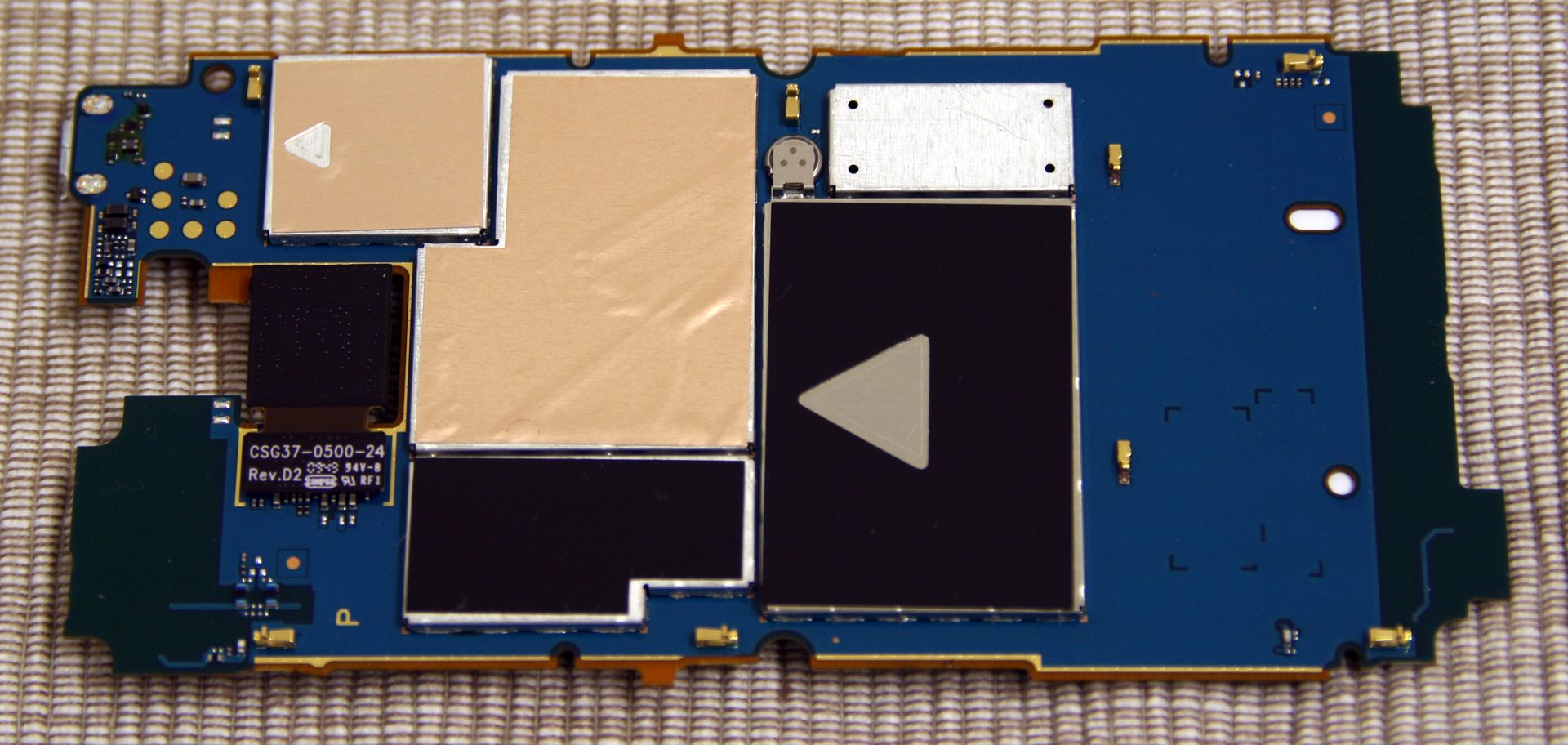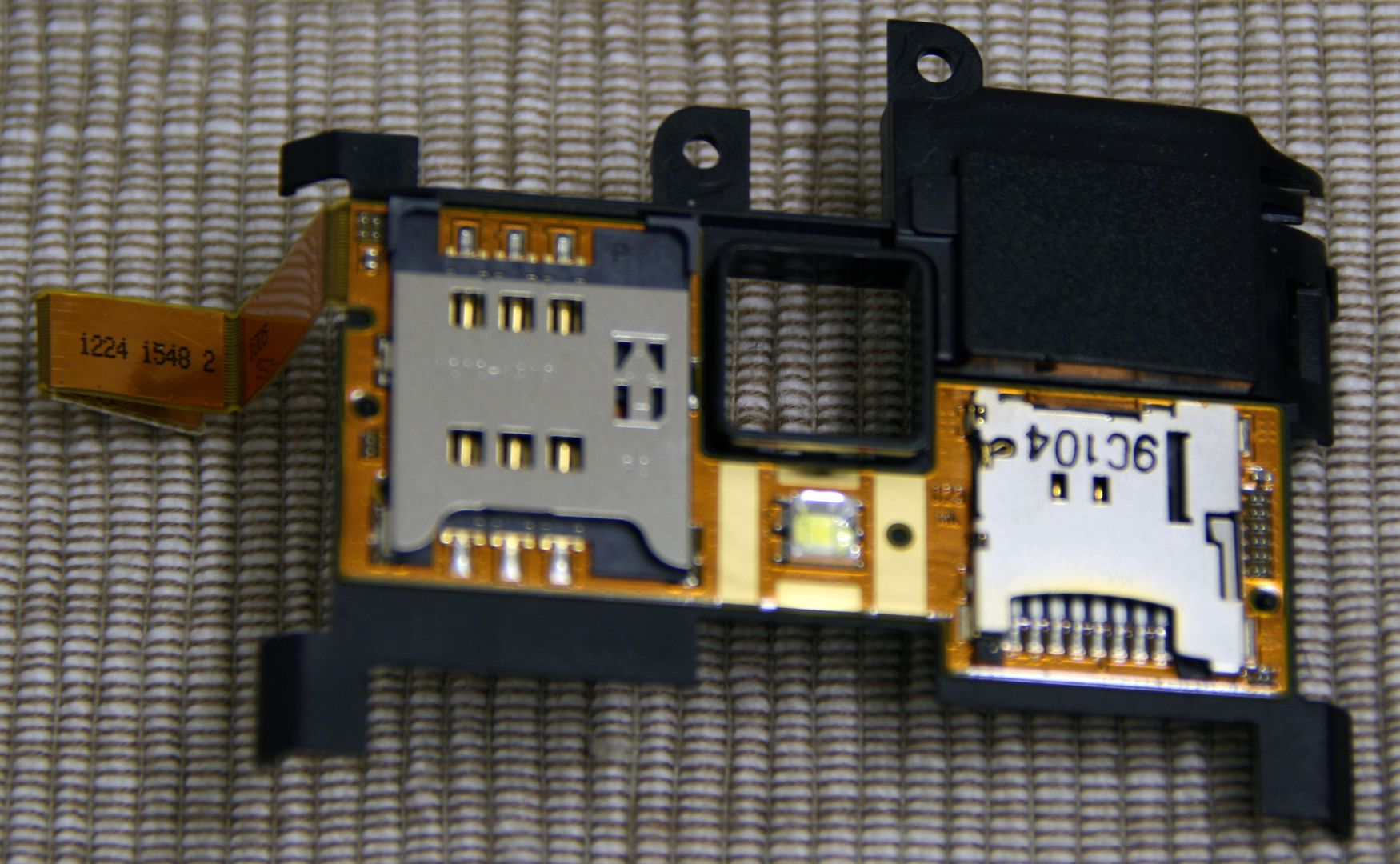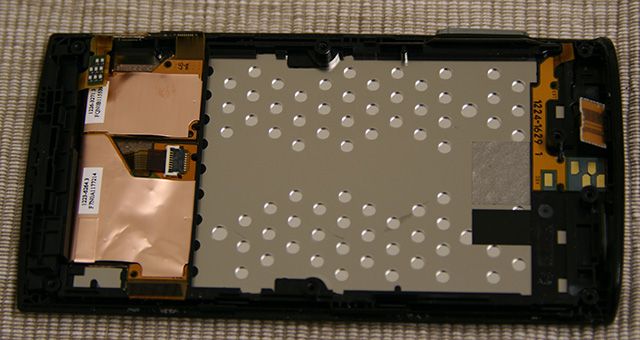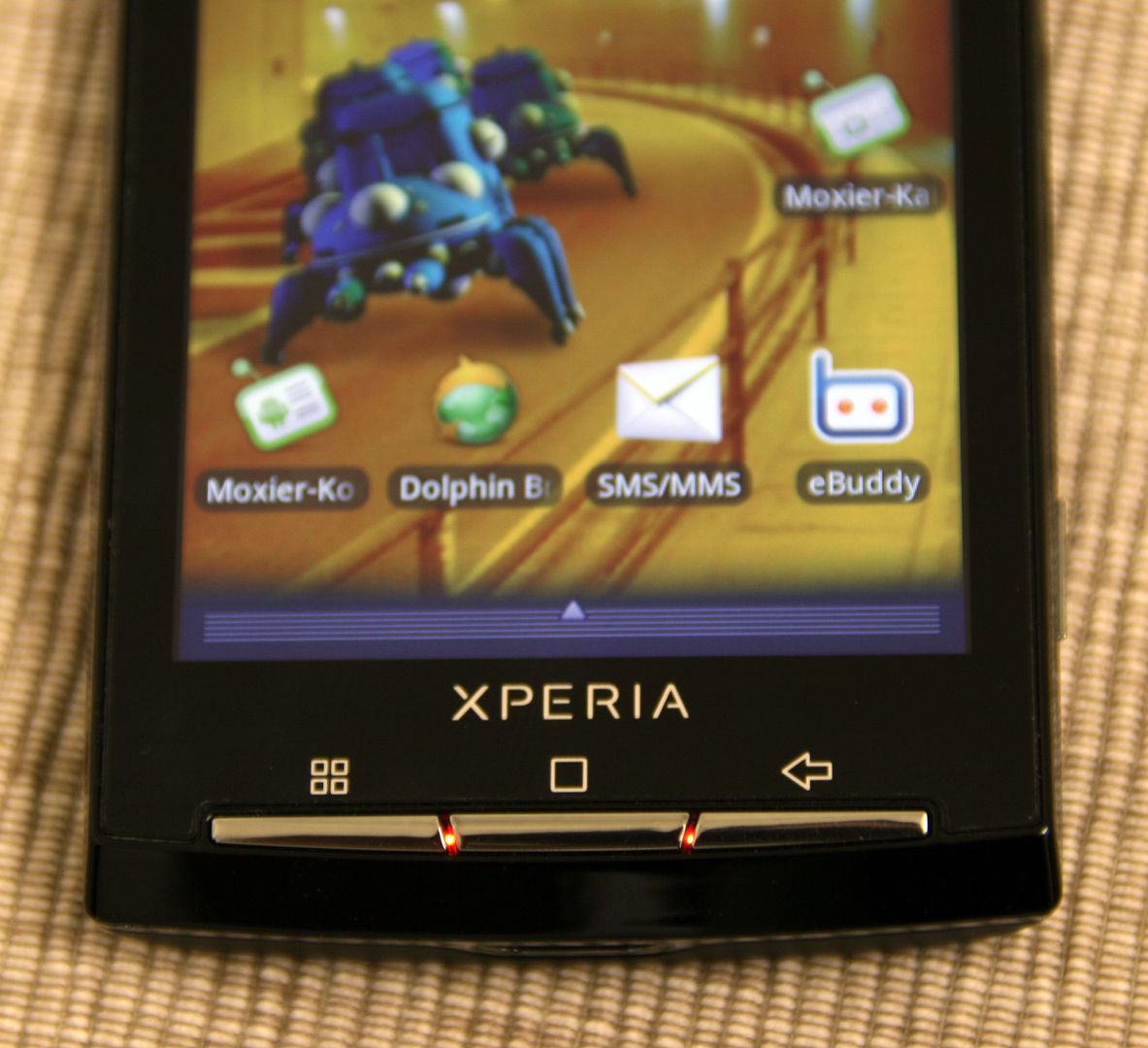 Teardown pics – Display
The whole display module and front cover in one piece
Both flat cables are glued
The front view of the display itself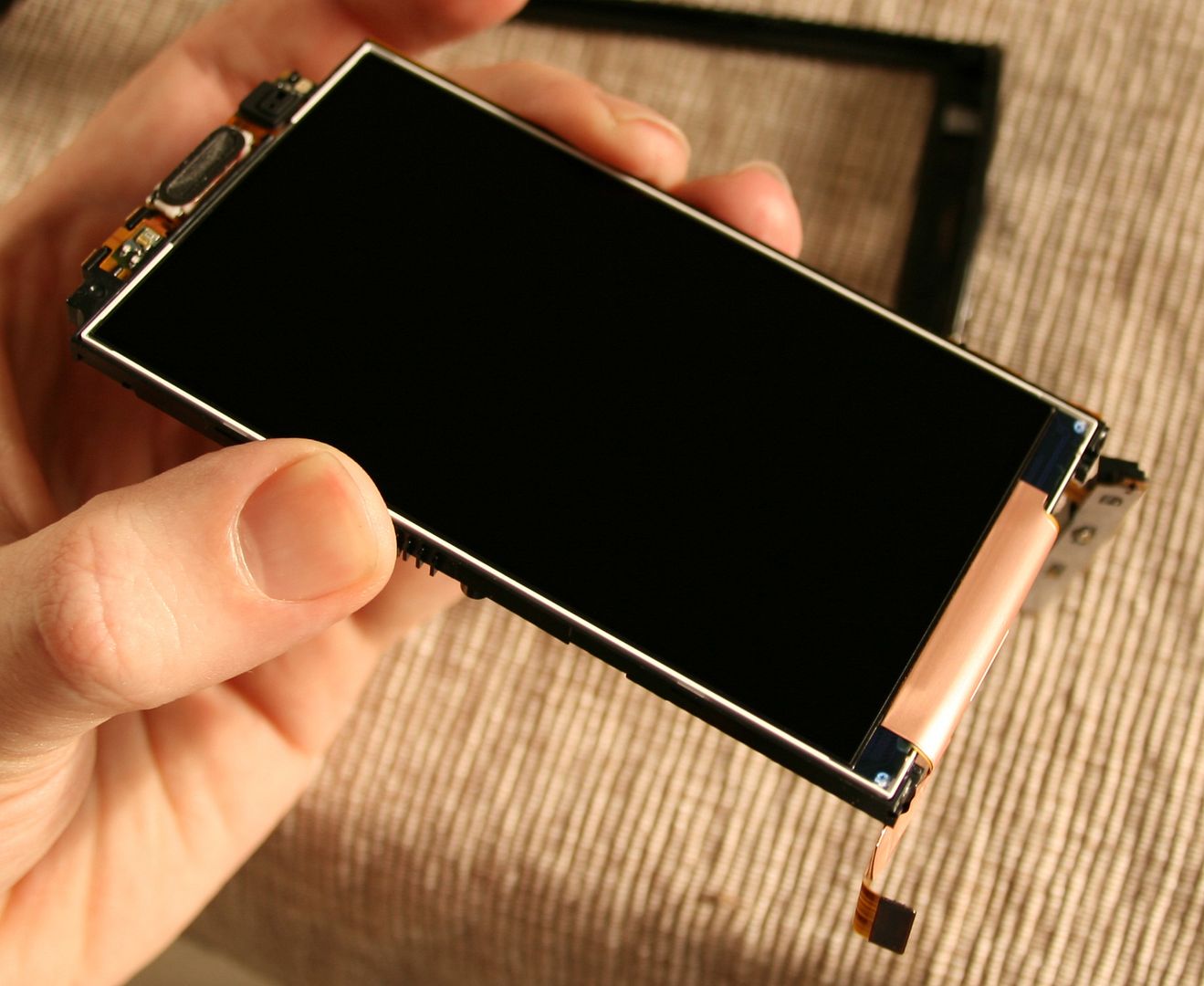 The back view of the display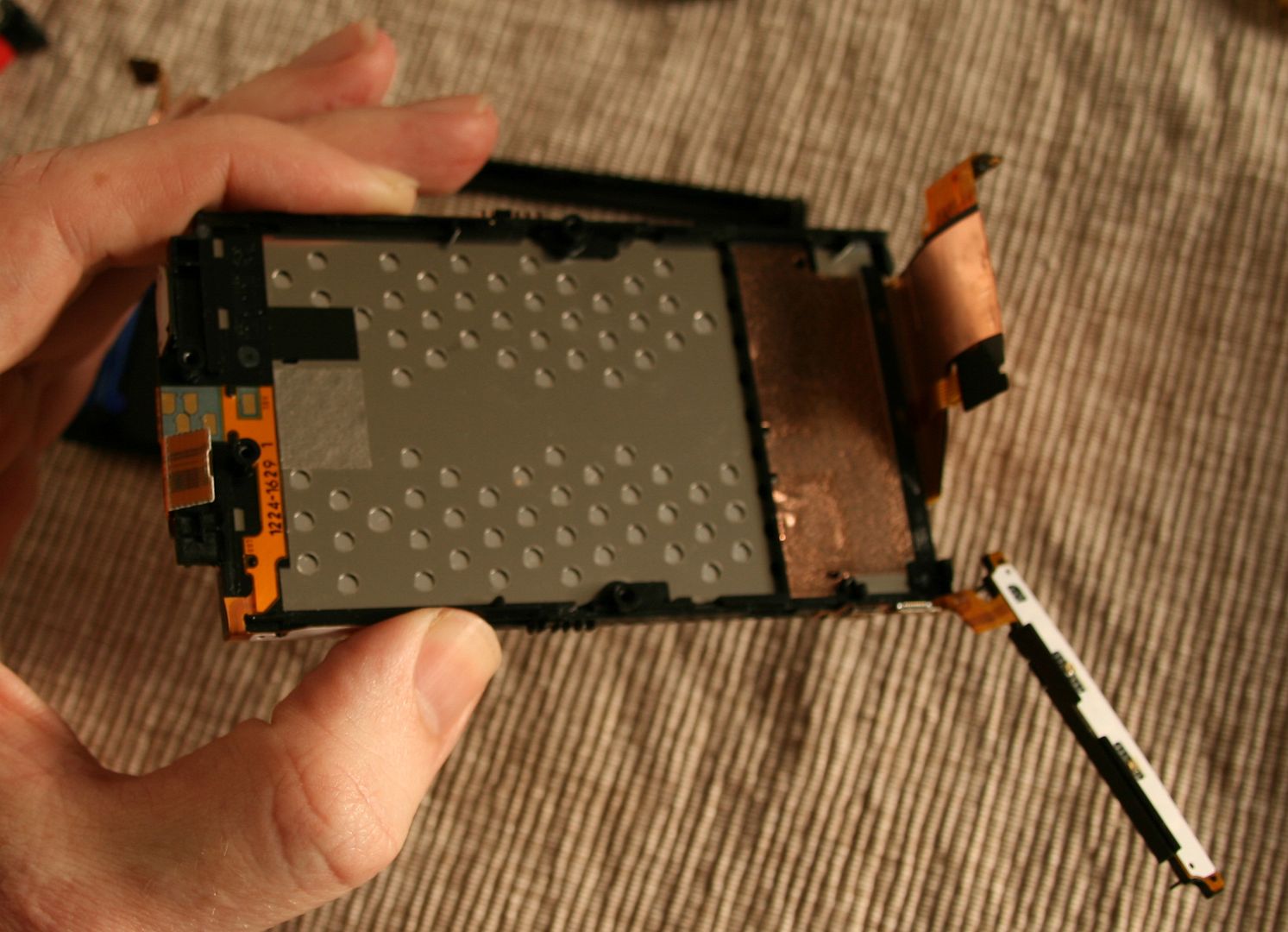 Here you can see the touch module within the front cover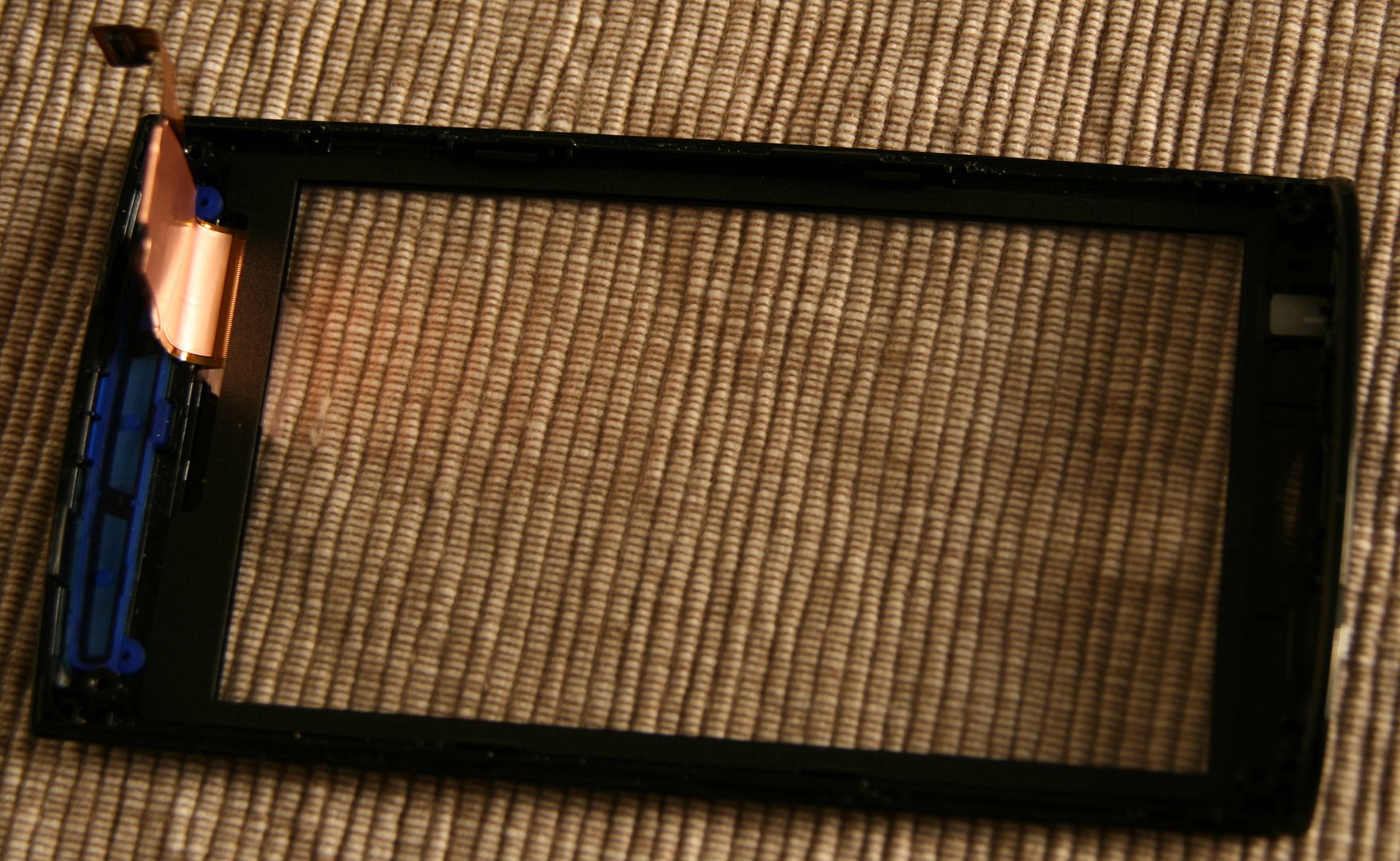 Via xda-developers.