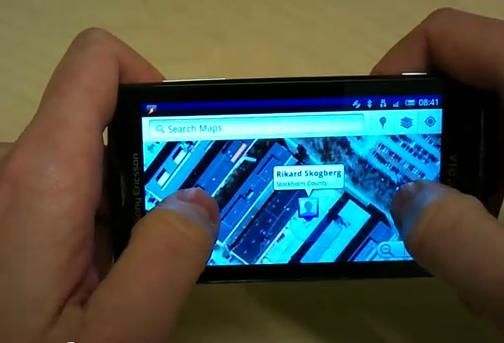 Sony Ericsson has officially confirmed that the Sony Ericsson Xperia X10 will get some form of multi-touch during an OTA firmware update in Q1 2011. Rikard Skoberg from the SE Product Blog has said that there will be pinch-to-zoom (dual-touch) functionality on the web browser and Google Maps.
So what's changed you might be asking? According to Rikard, the engineers went back to the drawing board after the huge public outcry over the lack of multi-touch and came up with a solution. This involved modifying the touch digitizer's driver to enable dual-touch gestures. He goes on to say that the solution is not perfect (especially when crossing axes), hence why they have only limited it to certain apps. It should also work in some third-party apps, but only those that use gestures such as pinch-to-zoom (Angry Birds is shown as an example). Check out a prototype Xperia X10 showing this in action below.
Via SE Product Blog.